Do you want to organise your office and autonomously manage your toll-free number?
The Control Panel can be accessed with your personal username and password, offers you the following functions:
Customer support
The Customer Support section allows to contact B2YOU departments (administration, customer service, telco and Web, marketing, sales, etc.) for diversified requirements.
You can open single tickets that are sent in real time to the competent department and rapidly processed. You can also refer to the log of closed tickets and currently open tickets.
Documentation
The section documentation contains material that is useful to understand the service or to promote it.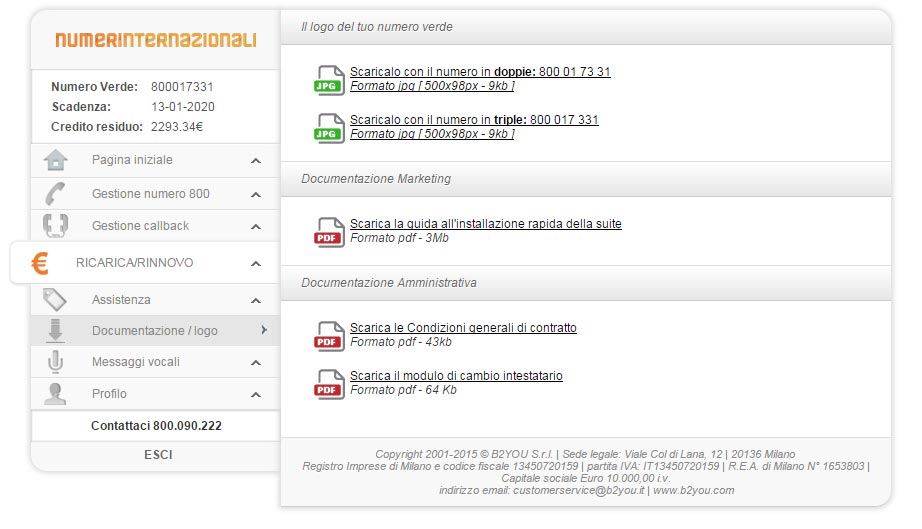 Manage the toll-free number/call back
Number configuration – Here you can set the days and hours where you want to receive calls and up to 3 landline or mobile numbers that will answer.
Block a phone number – With this service you can block/unblock calls from a anonymous numbers or a specific number/area code.
Call details - B2YOU offers the call details, where you can se All, Answered and Lost calls. In order to see the details you first need to configure your number. You can see data up to 6 months.
Standard voice messages – For free the following standard messages: Wait, Not available, Voicemail and Announce.
Custom voice messages – You can customise your toll free number by uploading your messages once bought the upload messages service in your Control panel.
Profile
The section profile allows to view the information entered at the time of purchase of the top-up. In this section you can download a copy of the Agreement entered into with B2YOU. You can also set your toll-free number as username to access the Control Panel and change the password assigned at the time of purchase.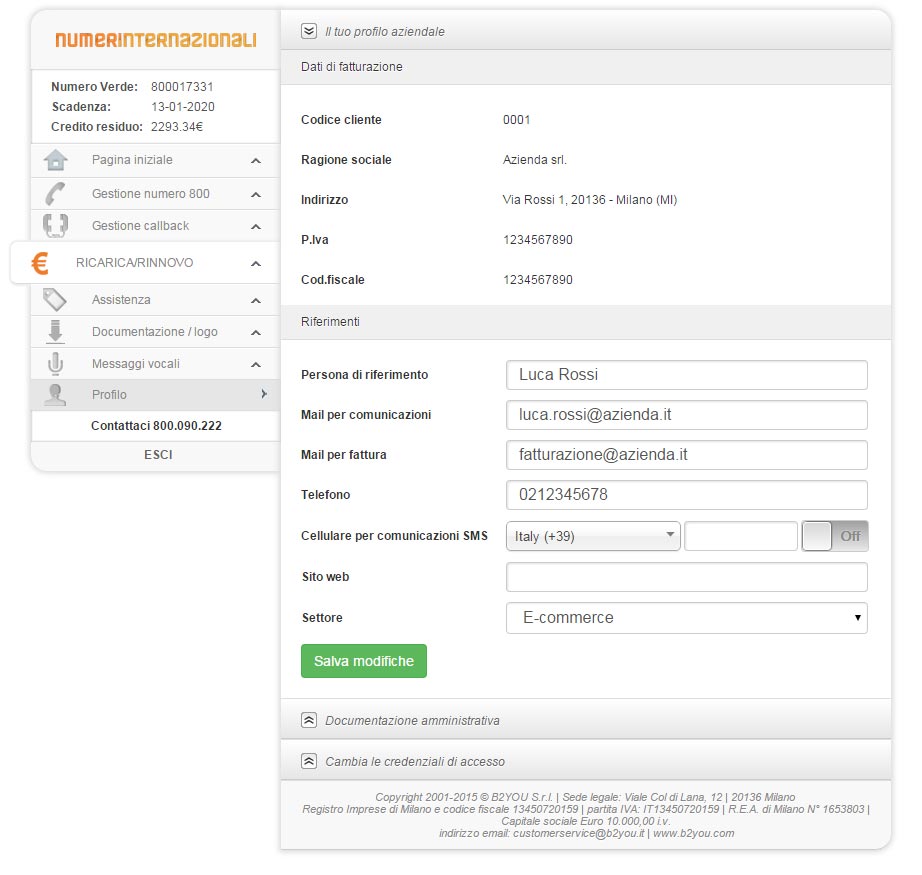 Top-up
In the section top-up you can add credit to your number. The service is active 24/7, including holidays.