Do you want a toll-free number for your Italian head office?
If you are looking for an Italian tollfree number, click the below image and visit our Italian website.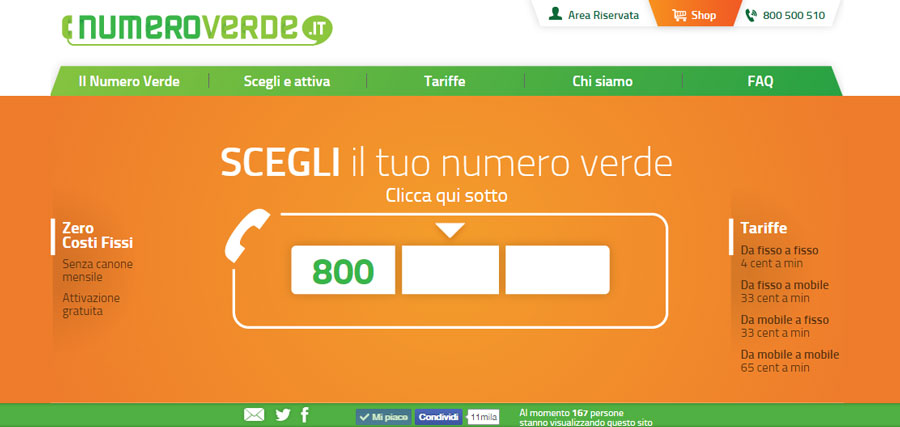 No additional lines need to be installed.
The 800 number allows to receive calls from the entire national territory, both from mobile phones and landlines, through a single contact point. The number, which is characterised by the 800 code, is routed to any landline or mobile phone, both national and international, specified by the client.
No subscription fee applies.
It is a top-up service that does not require a subscription: you purchase traffic and have 12 months to use it by deducting the calls you receive, and you can top up in real time, 24 hours a day, 7/7, through the control panel.
The 800 service includes basic voice messages, music on hold and the voicemail.